Expert Gas & Electric Furnace Installation
When installing a new furnace, you have two options: gas or electric. Each comes with its own pros and cons, but both are solid systems. At Economy Air Systems, Inc., we understand that there are many things to take into account before investing in a new furnace installation. That's why we'll take the time to really understand your needs as well as your budgetary constraints.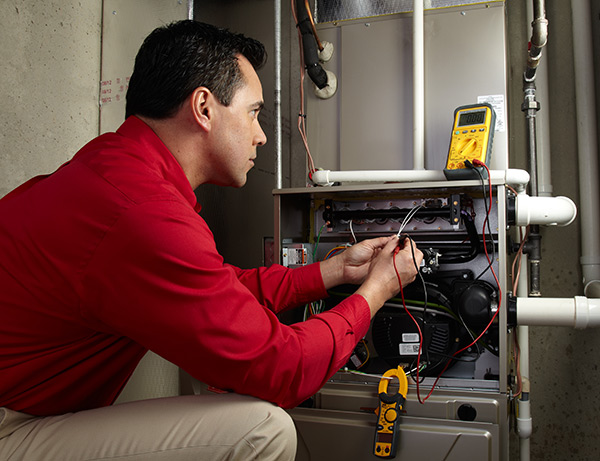 If your furnace has completely failed and you need an immediate replacement, we offer financing options to ensure that you can get the system that you require as soon as possible.
Gas vs. Electric Furnaces
Both electric and gas furnaces have many pros. For example, an electric furnace costs less to install, but gas furnaces cost less to operate. Electric furnaces are extremely quiet and have a lifespan of 20 to 30 years. A gas furnace typically has a lifespan of between 16 and 20 years.
While you don't have to use natural gas for electric furnaces, they tend to increase your electric bill, and natural gas isn't as expensive as electricity. You will have to install a carbon monoxide detector with a gas furnace since this is a risk with these systems. Plus, you will have to add a gas line into your home if you don't have one.
No matter what system you choose, you should always maintain your furnace. Regular cleaning and repairs will help ensure that your gas or electric furnace lasts as long as possible. When you need to maintain, replace or install a furnace, Economy Air Systems can ensure that we provide the right service for your home or building.
Ready to Install Your New System?
Economy Air Systems, Inc. believes in personalized service to improve the overall sales and installation experience. Learn why we're highly rated in the Bremerton area. Schedule a free estimate today by calling us at (360) 698-6626 or by filling out our online form.