Heat Pump Installation by a Trusted Local Heating Contractor
You have many options for heating and cooling your property. While most people know about standard HVAC systems, few are aware that heat pumps also offer many benefits to homeowners and business owners. These systems can work alone, providing both heating and cooling, or in conjunction with your standard oil or gas furnace if you need additional heat during the colder months.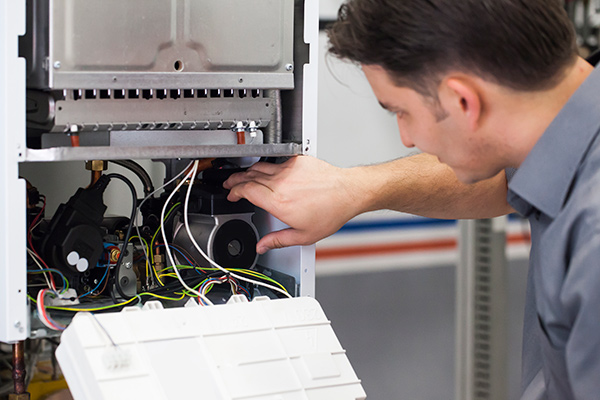 Economy Air Systems, Inc. is proud to offer all types of heating and cooling options to our clients. We are experts at the installation and repair of Bryant® heat pump systems, but we can install, maintain or repair any brand of heat pump.
What Is a Heat Pump?
The name "heat pump" is rather misleading as heat pumps provide both cooling and heating. During the summer months, a heat pump will perform just like a standard air conditioner. When the temperatures drop, however, these same systems can reverse their operations, providing warm air to your interior.
Heat pumps pull heat from one place and move it to another area of your home or building. The warm air is typically pulled from the ground, which always contains heat, even during the dead of winter. Heat pumps are a great, energy-efficient alternative to standard furnaces and air conditioners. These systems are designed for year-round use, and they can also dehumidify during the summer.
Economy Air Systems is ready to answer all your questions about these systems and help you decide if a heat pump is the right solution for your property.
Schedule a Free Estimate Today
Economy Air Systems, Inc. is the only heating contractor to turn to for your heat pump installation needs. We can ensure that the sales and installation process is stress-free. Schedule a free estimate today by calling us at (360) 698-6626 or by filling out our online form.